Chet Crocker
Buyer Specialist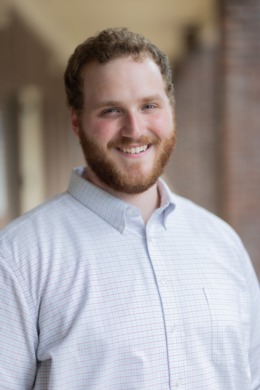 Chet is from the small town of Poland, Indiana. He now lives in Greenwood with his wife, two sons, and dog. He joined our team in April 2022 as one of our Buyer Specialists. He brings high energy to our team and to all of his transactions in the form of devotion, problem solving, and listening to the buyer's needs and wants. He enjoys seeing a satisfied and happy client  and the friendships he makes along the way. On the weekends when is not doing open houses he enjoys spending time with his family and sharing his love of soccer, hiking, cars, and motorcycles with his two sons and wife.
Testimonials
Testimonials
Had an AMAZING first time home buyer experience! Chet went above and beyond to get me out of a dangerous neighborhood to a beautiful home in a quiet suburb. His team was amazing as well and even went out of their way to help make it possible and help me save money!! I love you all like family now!! If you all only new how much of a blessing you are! Chet, you had 5+ clients at one time and STILL got me from the viewing of the house to keys to my new home within 1 month!! Our first night in the home last night was so peaceful laying our heads down and not hearing no gun shots or people yelling!! I will continue to tell everyone to call you at Mark Dietel!! Keep doing what you do best!! God bless you all!!
Dusty Rowan
We started out not knowing ANYTHING or where to start or how to sell and buy a home at the same time. Halea, Chet and our Loan agent Keith has guided us through it. Halea helped us close on our home which was finished up last Friday and Chet will be helping us close on our new home this coming Friday. I took a shot in the dark with a company to email and they walked us through the rest, so if you are online looking for a company to help you sell or buy or like us who have to do both at the same time for the first time I'd definitely refer Mark Dietel Realty, specifically from my experience Halea, Alex,Chet, and Keith(NCL Lending). They also have connections and the best references as far as contractors (Bruce), plumbers (Nick ) Insurance (Nathan Rinks). I can't remember the name of the other agent that came out to show our open house but he was wonderful and informative too the entire team was pleasant to work with and I'm very picky on how I'm treated as a customers. I wanted to add that the photographer was also really pleasant and did an amazing but fast job. The stager, Holly, was also very helpful. I'm afraid I forgot some others since the process involved so many helping hands but they were all great and experts at what they do and all very kind and helpful.
Holly Olszewski